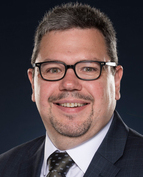 Kurzprofil
Prof. Martin Ruckes ist seit Februar 2007 Professor für Finanzwirtschaft und Banken am Karlsruher Institut für Technologie (KIT) mit den Schwerpunktbereichen Corporate Finance und Finanzdienstleistungen.
Von 2013 bis 2016 war er als Studiendekan für die Studiengänge Wirtschaftsingenieurwesen und Technische Volkswirtschaftslehre zuständig.
Er studierte Betriebswirtschaftslehre an der Universität Mannheim. Nach seiner Promotion im Bereich Volkswirtschaftslehre an der Universität Mannheim war er sieben Jahre als Assistant Professor an der School of Business der University of Wisconsin-Madison (USA) tätig.
Prof. Ruckes' Forschungsarbeiten erschienen in international angesehenen finanzwirtschaftlichen Zeitschriften, wie beispielsweise Journal of Finance, Review of Financial Studies, Journal of Business, Review of Finance, Journal of Financial Intermediation und Journal of Banking and Finance.
Im Jahr 2011 wurde er zum Mitglied des Scientific Advisory Board der Aalto University School of Business berufen.
Curriculum Vitae (Deutsch) / Curriculum Vitae (English)
Forschungsschwerpunkte
Corporate Finance and Financial Contracting, Corporate Investment and Capital Budgeting, Corporate Governance, Corporate Restructuring, Corporate Control, Financial Services, Economics of Organizations
Lehre
Masterstudiengang
Corporate Financial Policy (Corporate Finance II) (SS)
Finanzintermediation (WS)
Seminar in Finance (Master) (WS)
Valuation (Corporate Finance I) (WS)

Bachelorstudiengang
BWL Finanzwirtschaft und Rechnungswesen (BWL C) (WS)
Financial Management (SS)
Seminar in Finance (Bachelor) (SS)
Veröffentlichungen (in referreed Journals)
Arbeitspapiere
Sollte ein Link auf eines der Arbeitspapiere nicht funktionieren oder sind Sie an einer aktuellen Version interessiert, kontaktieren Sie mich bitte kurz per E-Mail.